Announcing Cryptocurrency Forecasting
Crypto is here to stay.
As you might have noticed, Cryptocurrency market is extremely volatile and easily affected by trending news and high profile tweets. As a result, we decided to start tracking a small list of cryptocurrencies as a side project.
Our initial list contains:
Bitcoin(BTC), Ethereum(ETH), Dogecoin(DOGE), Algorand(ALGO), Binance Coin(BNB), Bitcoin Cash(BCH), Cardano(ADA), Chainlink(LINK), Dash(DASH), EOS(EOS), Filecoin(FIL), Litecoin(LTC), Numeraire(NMR), Polcadot(DOT), Polygon(MATIC), Ripple(XRP), Solana(SOL), Stellar(XLM), Tezos(XTZ), Theta(THETA), Uniswap(UNI), 0x(ZRX)
You can access crypto insights and forecasting information through the Crypto menu.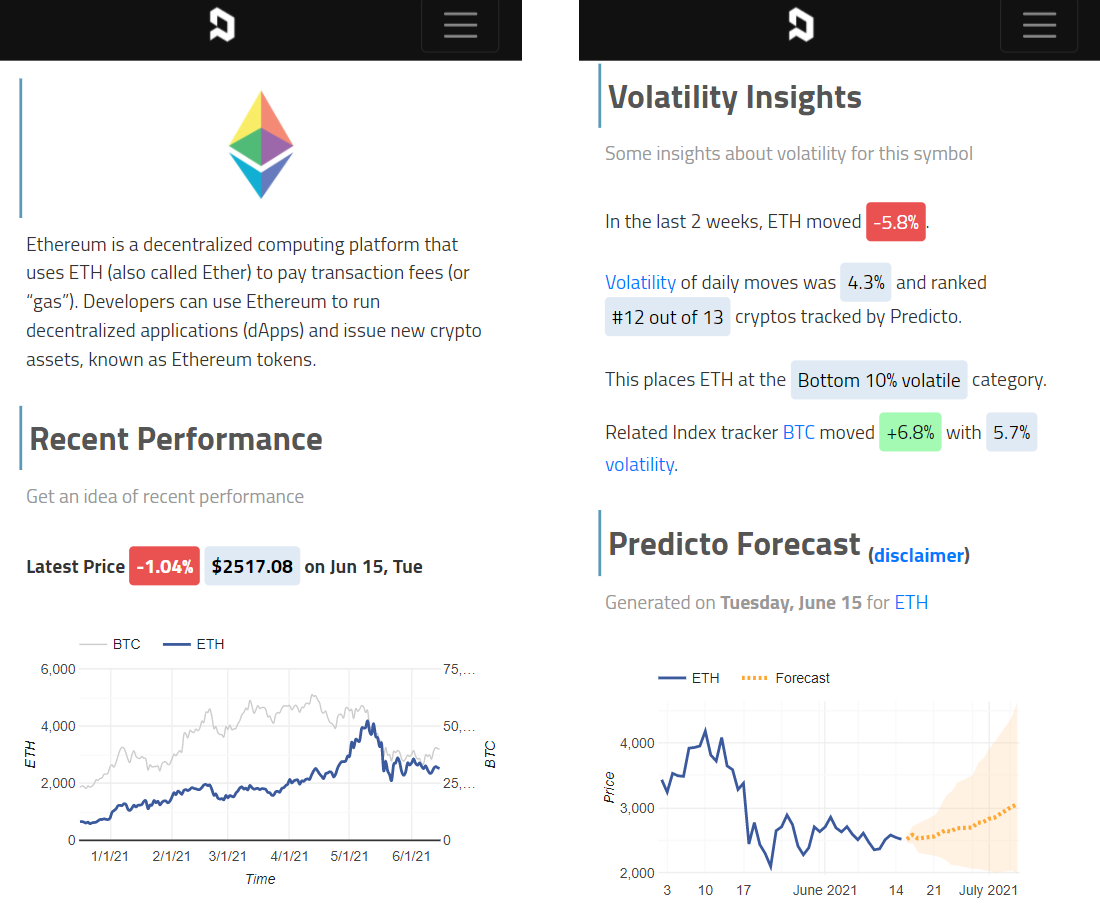 How do you forecast Crypto?
Currently, our crypto forecasting models are in beta mode. We are experimenting with different features, but at this point we are using historical data from crypto/stock prices/volumes and we started collecting related news data in order to augment our features.
What's next?
Predicto started with a focus on stock forecasting. Crypto is our second vertical. We plan to keep growing those lists. We are also looking in other verticals that we could start tracking in the near future. Our platform is generic in nature and can be easily extended to forecast any kind of timeseries.
Stay tuned, Stay safe!